Fat lady seen singing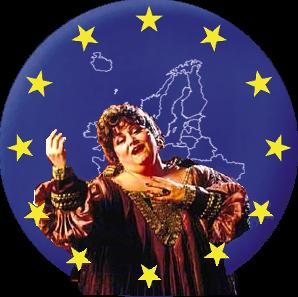 This is why the Eurocrats must be defeated. The EU is involved in a social engineering on a scale never even imagined by the apparatchiks of the now defunct Soviet Union. They won't stop, never, until they've completely erased the indigenous population of Europe, purposefully transforming the continent in such a way that being an "ethnic European" will no longer be a common trait amongst the citizens.
The EU social engineers keep using the scare tactic of "badly needed immigrants to prop up the welfare state", with never stopping to give a thought as to when is enough immigrants, enough? Is the welfare state worth having at the expense of expunging the host ethnicities from the very societies that their forefathers created?
This is insanity, and if you dare say so then you're labeled a racist for your efforts. Elsewhere in the world it's called colonialism, here in Europe it's called multiculturalism. KGS
NOTE: If Leftists are doomed to extinction as part of the evolutionary plan, let them migrate elsewhere, purposefully commit cultural suicide and then die out, but not while they're still in our midst taking the rest of us with them.
H/T Frank Kitman
UPDATE: DOUGLAS MURRAY: BRITAIN HAS LET IN FAR TOO MANY FOREIGNERS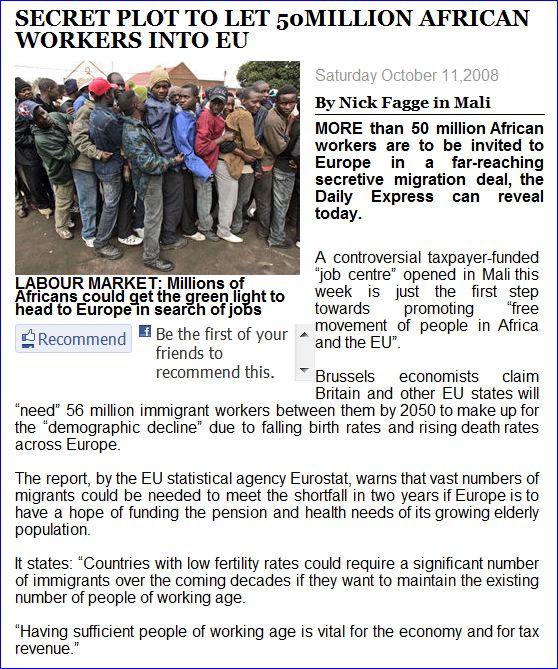 More here