Then they dare call the people who have had enough of their nonsense, "Euro-Sceptics". The Eurocrats are the cast in the world's biggest and most expensive socialist freak show ever, "The EU". KGS
H/T: Gaia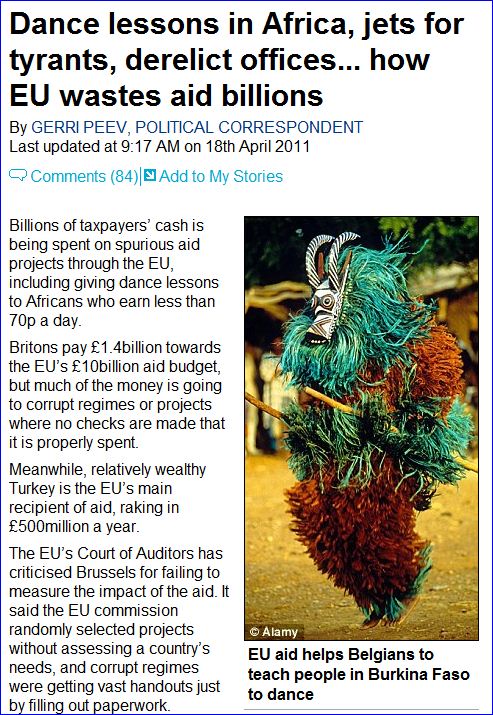 The EU has given £8.8million to an immigration advisory centre in Mali, which tells people how to find jobs in Europe. The centre has found work for six people in three years.
A medical store built through aid funds in Sierra Leone, to house pharmacists and distribute free drugs, has been left derelict and is used as a urinal.
Hard-line regimes are also getting EU taxpayer funds, allowing their governments to be propped up.