Her name is Jacquelyn Barnette of Marietta, Ga., the very same woman who contacted the Tundra Tabloids under the name of Jameela, which the TT spotted coming from Marriett Ga., due to her IP address. The TT sent that information to the FBI. The Muslim woman then sent a long lettered bigoted rant against Jews and Christians but stopped short of calling for any violence. That would have sent the Capital Police dept. after her behind in a New York minute.
So the TT was the first to break the story of where this woman was from, and it's now confirmed by the NYPost: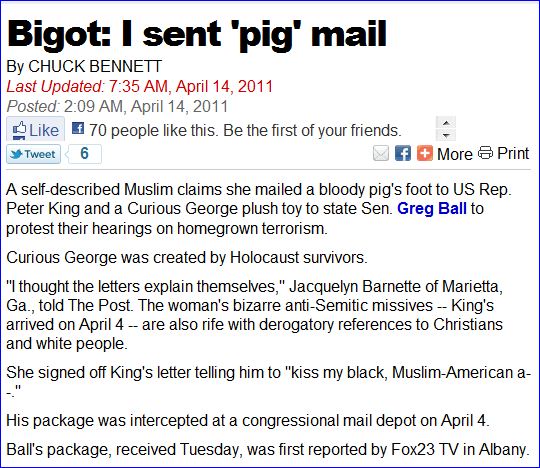 You always get breaking news stories here at the Tundra Tabloids. KGS
NOTE: Maybe Jamie Oliver can pick up some good cooking tips from Jacquelyn Barnette a.k.a. Jameela, on how to make Brunswick Stew. Surely she remembers the good life before converting to be a Mustard.