More buffoonery in the multicultural politically correct paradise of Britain. KGS
Police 'hid' abuse of 60 girls by Asian takeaway workers linked to murder of 14-year-old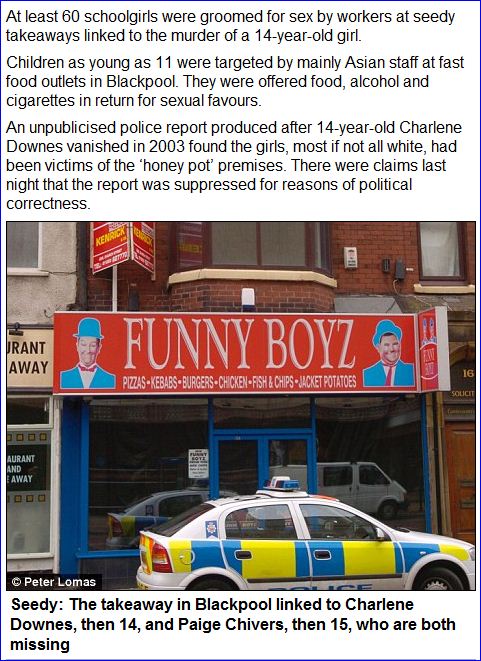 Four years later another girl, 15-year-old Paige Chivers, also went missing. Detectives believe she was killed like Charlene, whose body has never been found.
Two Middle Eastern restaurant owners were acquitted over Charlene's murder in 2007 and the crime remains unsolved.
The pair still run a kebab shop in Blackpool which was also linked to Paige, and she too was identified as a victim of sexual exploitation. Last year police reported that the takeaway was attracting young girls who were being supplied with alcohol and cocaine.