A man heads home from Torah class and is assaulted by Muslims for his Jewish appearance. Yet, it's Muslims who whine and play the circuit over the highly dubious ruse of Islamophobia. KGS
NOTE: According to Ekmeleddin Ihasanoglu, head of the OIC, these two Muslim thugs aren't anti-Semitic.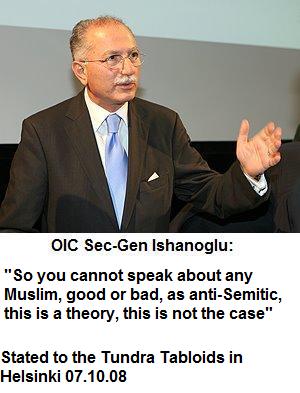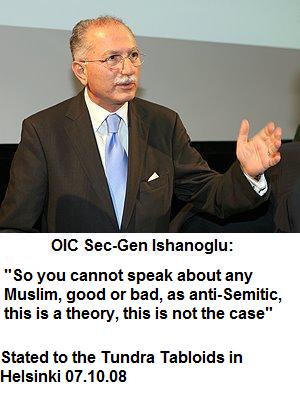 France: Man assaulted over 'Jewish appearance'
Two men of North African origin attack 21-year-old man with pellet gun after claiming he 'looked Jewish.'
Victim sustains severe wounds
Ynet
Published: 04.11.11, 13:38 / Israel News
A 21-year-old man from the city of Villeurbanne in southern France was severely injured last week after being assaulted by two men of North African origin, the European Jewish Press reported Monday.
According to the report, Thursday's violent incident occurred as the man headed home from a Torah class at the local synagogue.
The two aggressors allegedly approached the man and asked for his name. After hearing his response, the two told him: "You don't look to be named Antoine, you look Jewish, you are a Jew."
When the victim confirmed he was Jewish the assailants shot him with a pellet gun and hit him in the head and body. He was rushed to hospital suffering from severe injuries to his abdomen, head and arm.
Local police have launched an investigation. A police source told a French news agency that "the tone heightened between the three youths. There was an exchange of blows and two youths of North African origin took out a gun ball and possibly a truncheon."
H/T: Brian of London