The "New Royal Navy", while at least the Finnish Navy blew up the pirates' boat.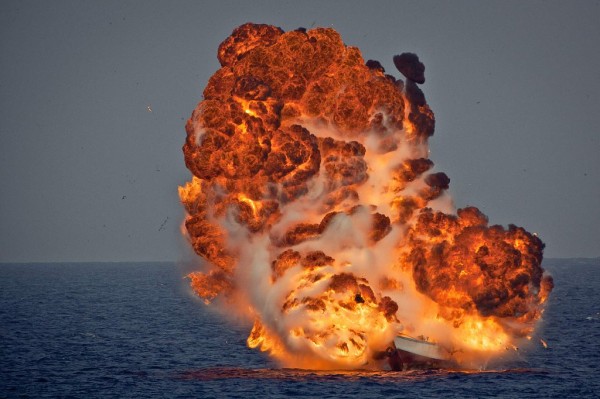 Just what in the world are they playing at? Treating scum like they're royalty, or at least that's how the Somali pirates will feel about it, and then setting them free. The UK government should be held accountable if any other merchant or private vessel is commandeered. They let pirate criminals off scott free for crying out loud. KGS
HMS Nursemaid: Shame as Navy seizes 17 armed Somalis, gives them halal meat and nicotine patches… then sets them free!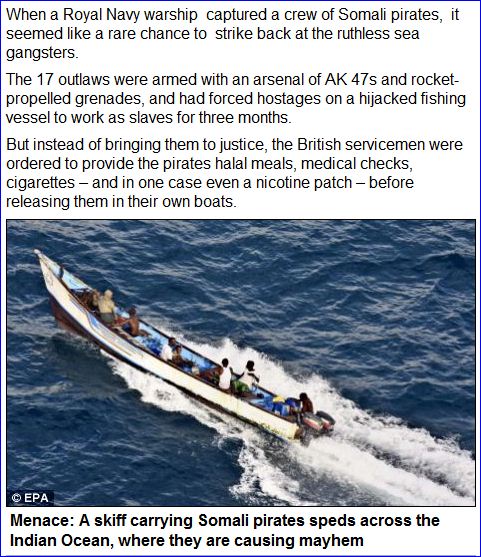 The extraordinary treatment – revealed in a Radio 4 documentary to be broadcast tonight – came at a time when Somali piracy is causing mayhem to shipping in the Indian Ocean.
More than £60million was paid in ransoms last year and pirates currently hold 30 ships and nearly 800 hostages.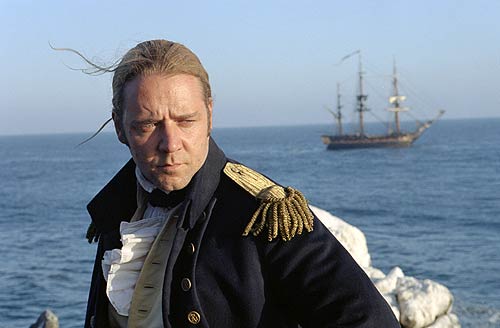 Capt. Jack Aubrey: The King's Navy has turned into a bunch of pansied wimps, those Somalis would already be swinging from the main mast if I had captured them.