Rotten it is, and it needn't be. KGS

Something rotten in Norway
Op-ed: Norwegian elite dominated by anti-Israel haters obsessed with Jewish state
Manfred Gerstenfeld
Published: 03.27.11, 13:23 / Israel Opinion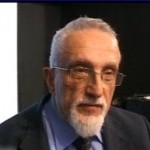 "People told me when I came to Norway that the country has a long tradition of anti-Semitism. They were wrong. It is not history. It is happening here and now." Top Harvard lawyer Alan Dershowitz had excellent reasons to make this statement when he visited Norway last week. He had offered free lectures on Israel and international law to the universities of Oslo and Trondheim (NTNU). Both schools turned him down.
This refusal by the University of Trondheim is an example of the profound anti-Israel feelings at its top. In 2009, its Rector Torbjørn Digernes financed a number of lectures given by anti-Israelis such as Stephen Walt and Ilan Pappe. This series was organized by university teachers in order to lay the groundwork for a campaign to have NTNU boycott Israeli universities. The campaign failed at board level due to significant foreign pressure.
A third university, Bergen, answered that it was only willing to host Dershowitz provided he change his topic to an analysis of the O. J. Simpson trial, the American star football player who became a criminal. They did not want him to speak about Israel. Dershowitz rightly refused. The student unions of the three universities then quickly organized lectures by him, thus saving a little bit of the country's honor.
Dershowitz told the small Christian daily Dagen that the refusals by the Norwegian universities to let him speak reminded him of his visits to the Soviet Union, and South Africa under the apartheid regime. He called the Norwegian universities propaganda tools, with leaders who are smart yet ignorant. Dershowitz added that Norwegian government policies were a hindrance to the peace process, as their double standards helped Hamas.
One should never focus on a single case of anti-Israelism or anti-Semitism in Norway, as one risks ignoring many others. They come to the fore with great regularity. The state owned TV NRK is highly biased against Israel. It has now announced that it will screen the movie "Tears over Gaza." The film's director, Vibeke Løkkeberg, said in an interview, "I cannot see any difference between the Israeli warfare in Gaza and the massacres Gaddafi is conducting against Libyan insurgents." She expressed the hope that the West would intervene in Israel like it did in Libya.
Also in March, Sidsel Wold, NRK's former correspondent in Israel, received the Best Journalist's prize from the Norwegian Refugee Council. This is particularly interesting considering that in 2010, the Media Watch organization Honest Reporting selected Wold for a special dishonorable mention among journalists all over the globe. She had once broadcast an interview with me, the content of which she had invented. It was full of remarks attributed to me, I never said.
Norway hurting Israel
There are many examples of anti-Israel hate mongering, anti-Semitism and unethical journalism in Norway in recent years. The pioneering of anti-Semitism in Norway has a long tradition. Typically, it was the last country in Europe to admit Jews, which happened in 1851. In 1929 its parliament forbade by great majority, ritual slaughter – well before Germany did so when the Nazis came to power in 1933. Yet up until this day, the cruel hunting of whales is still permitted in Norway.
In Norway during the war, the Jews to be murdered were arrested and robbed by Norwegians and not by the Germans. It is not by chance that the name of wartime Prime Minister Quisling became a generic international term for traitor.
Nowadays, Norway is also a leader in initiating anti-Israeli and anti-Semitic actions. One example among many: Norwegian trade union LO was, together with the Danish one, the first in Europe to propose a boycott of Israel in 2002. Such boycotts have slow spillover effects elsewhere. A few weeks ago one major Norwegian member union of LO accepted the most far-reaching boycott resolution against Israel anywhere.
Norwegian society is dominated by a left of center elite group of politicians, journalists, academics, NGOs and some bishops. Among these elites one finds many anti-Israeli hate mongers, obsessed with a small country thousands of kilometers away. One among many examples of how distorted the views of this elite group is that 9% of Norwegian journalists voted for the minute extreme left Red party. Almost none however, support the pro-Israeli Progress party, one of the two major opposition parties, or the smaller Christian Democrats.
Jay Nordlinger of the National Review is the only foreign journalist who is occasionally interested in Norway. He captured the country's mood well when he wrote about Progress party leader Siv Jensen: "There are two items of particular interest in Jensen's office: a little Israeli flag and a bust of Reagan. It would be hard to convey how extraordinary these symbols are in the traditional Norwegian political culture. An American politician might be less scandalous for having kiddie porn in his office."
When one relays all of this to Israeli officials, a common unintelligent reaction is: "Why bother? What is this country's influence? Norway is not even a member of the European Union. Hardly anyone can read their papers. Even Swedes and Danes who understand the language don't care about Norway. And how much impact can anti-Semitism have in a country where the organized Jewish community has at most 800 members?"
This neglectful attitude has already cost Israel dearly. In a global environment, even thinly populated Norway – a country with a far too favorable international public image – causes substantial damage to Israel. While the overall atmosphere in Norway is hostile to Israel, it is not as if it has no allies there. One finds them mainly in the Progress party, the smaller Christian Democrat party and among a certain number of Christians, mainly Christian Zionists. Seeking ways to make their sympathy more effective in combating the elitist hate propagandists would be a very worthwhile effort for Israel.
Manfred Gerstenfeld has published nineteen books, two of these deal with anti-Semitism and anti-Israelism in Northern Europe