They're actually fundamuslims but I won't argue the point with Frank, he's hot on the trail of them and since he's high profile, he has to be less exact in his terminology than the rest of us. KGS
NOTE: Listen to the full audio interview here.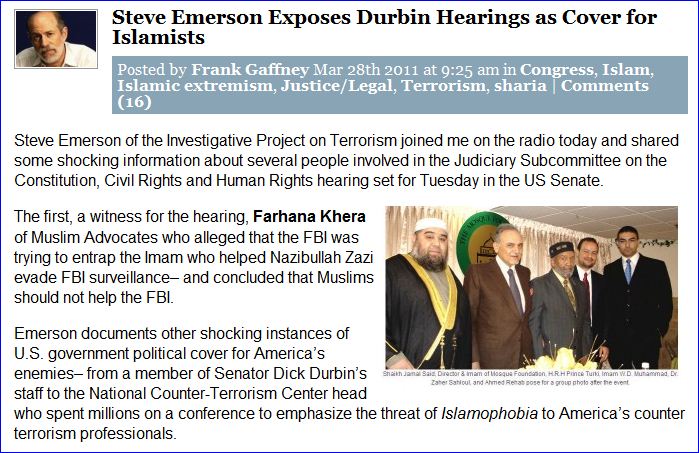 You can hear audio of  Steve go into great detail on these disturbing circumstances below as well as find the transcript at Frank Gaffney's Secure Freedom Radio.