Exactly the Tundra Tabloids' kind of woman.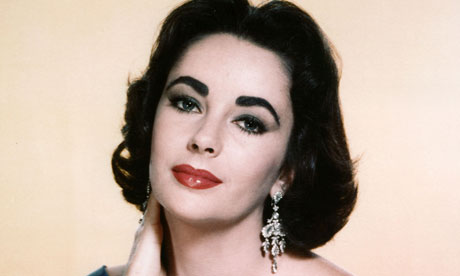 NOTE: Also read TINSC's take as well. Nail head meets hammer. KGS
Elizabeth Taylor – an ardent Zionist
By BENJAMIN WEINTHAL
03/27/2011 01:40
Screen legend converted to Judaism in 1959 and was among Israel's most vocal advocates.
With the death last Wednesday of Hollywood legend Elizabeth Taylor – who converted to Judaism in 1959 – Israel lost an advocate who matched her unwavering support for the Jewish state, with genuine pro-Israel action.
In 1977, Israel's ambassador to the United States, Simcha Dinitz, revealed that Taylor wanted to swap herself for Jewish and Israeli hostages held by Palestinian and German terrorists at Entebbe Airport in Uganda.
According to a Jewish Telegraphic Agency (JTA) news item from 1977, Dinitz told Taylor that Israel "appreciated" her willingness to help, and "the Jewish people will always remember it." However, the obituaries written about Taylor's passing at age 79 in Los Angeles overlooked the depth of her activities to advance Israel's security.
The New York Times devoted only a footnote to Taylor's rock-solid commitment to Israel's security, noting that she "divided her time between her charitable works, including various Israeli causes."
UPDATE: TINSC in the comments:
Dear Tundra Tabloids:
Thank you very much for the link to my column.
I want to draw your readers' attention to a follow up comment I made. For brevity, I'll cut/paste it here.
The media bias against Israel is so bad that an AP article reporting on Taylor's death made this tiny "blip" describing Elizabeth Taylor's activism regarding Israel. Here's how it was stated:
"Her philanthropic interests included assistance for the Israeli War Victims Fund, the Variety Clubs International and the American Foundation for AIDS Research."
That was it! Nowhere did that article say Taylor was a Zionist or supported Israel. If you didn't know different, the sentence can be easily interpreted as saying that she supported Arab victims of "Israeli War".
Here's a link to the AP article:
http://www.mlive.com/movies/index.ssf/2011/03/elizabeth_taylor_too_much_has.html
The media bias against Israel is so bad, that even when a major wire service story mentioned Taylor's involvement with Israel, it was done in a manner that did not clearly show her commitment to Zionism. In the above case, it was done in a manner that can easily be mis-interpreted to describe someone who was anti-Israel. I think the semantics were quite deliberate. What do you think?
Sincerely,
There is NO Santa Claus