From his holiness "The Sheik" (pbuh):
Pic(s) of the day: Sri Lankan Muslims beat, stamp on and burn Obama's effigy
Must be some kind of 'outreach' or 'interfaith' activity…..
Sri Lankan Muslims burn an effigy of U.S. President Barack Obama during a protest rally against the allied forces' air strike in Libya, in Colombo, Sri Lanka, Friday, March 25, 2011. NATO's military staff is drawing up detailed plans to assume full control of the no-fly zone over Libya in coming days, after member nations agreed to take on the operation from a U.S.-led coalition. (AP Photo)
The Tundra Tabloids had a premonition of an international outburst of Obama hate after the love affair with him wore off and the man-child (RL) was revealed.
We all knew it was a matter of time, now didn't we?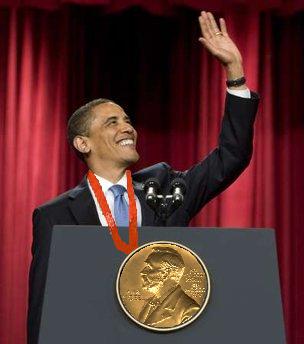 FECKLESS LEADER: I AM THE ONE WE'VE BEEN WAITING FOR