More socialist/statist big government buffoonery. Finnish unemployment still hovers around 8.3% and the state takes yet more of the taxpayers money, five million Euros of it, to fund "culture", like Finnish "culture" will evaporate into thin air if the funding is denied.
Oh, the Tundra Tabloids is a big promoter of Finnish culture, it's just that if there's a big pull for it by the people, they'll find a way to get private businesses to fund certain projects. It's a disgrace that tax payers' money has to be confiscated for things that are clearly in the private sector, if folks have an interest in funding something, the way will be found.
The same tomfoolery can be found in the US as well, this is not a stab in one direction, but at the philosophy of big, statist run government, sticking its nose where it doesn't belong. Big government over reach is just that no matter which government is doing it. KGS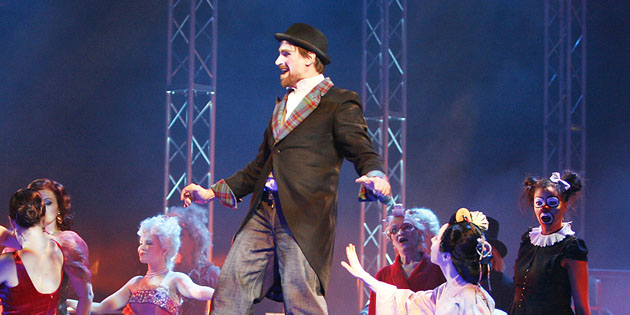 Five Million Euros to Cultural Events
YLE: Cultural events around Finland are to receive over five million euros of state funding this year. As many as 162 events will benefit from the money.
The amount agreed is almost half a million euros more than last year. A total of 228 events applied for state funding this year.
The biggest receivers of this year's funding are Savonlinna Opera Festival, Tampere Theatre Summer, Kuhmo Chamber Music Festival, Kuopio Dance Festival and the Helsinki festival.