Scene of Libyans praying that the infidel media will soon get tired and go back to their hotels, the government isn't paying to much to the sham funeral participants. KGS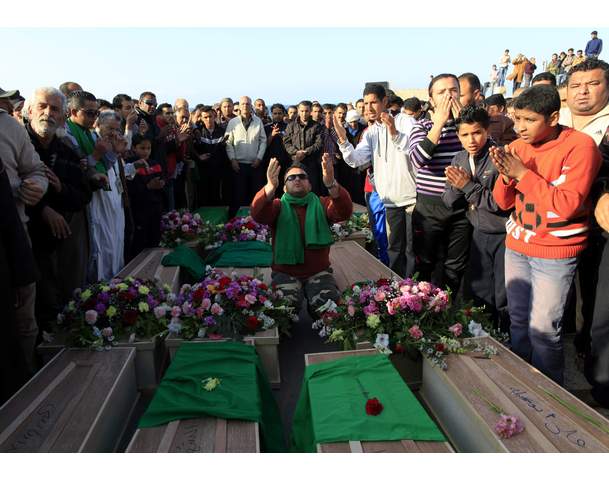 Empty Coffin at Mass Pro-Gaddaffi Funeral
AllVoices: A massive sham funeral appears to have been held for the benefit of Western journalists Thursday in Tripoli, courtesy of Gadaffi TV. CNN's Nic Robertson was on the scene with his government guide in tow but was unable to find any family members of the deceased amongst the hundreds of people present.
The crowd was angry rather than mournful he stated, and when a coffin was opened, it was empty.
Rumors that loyalists are digging up the dead in order to plant their bodies and frame the Coalition are coming to light, however Western journalists report that they have not seen any deceased persons as of yet, and would very much like to keep it that way.
H/T TROP