In other words, it won't be taken out of the new Egyptian constitution.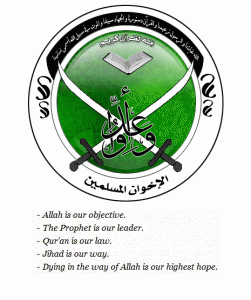 As we all knew it would. The young people who rebelled in the "Jasmine revolutions" are disappointed, which also means the blogger Sandmonkey as well, but how could come out any differently? This shows the depth of the Muslim Brotherhood's network, and they stand to win out big in the upcoming elections as well, with the same amount of intimidation, bribing and vote buying that was seen in the Egyptian constitution referendum. Told you so. KGS
NOTE: Remember, if the Muslim Brotherhood win in the elections, and the Egyptian youth down the road feel emboldened to try another revolution, the gloves will definitely come off. The TT is slowly being led to believe that the MB has made deeper inroads into the Egyptian military than what was at first believed possible. It can't be published yet, there needs to be further proof.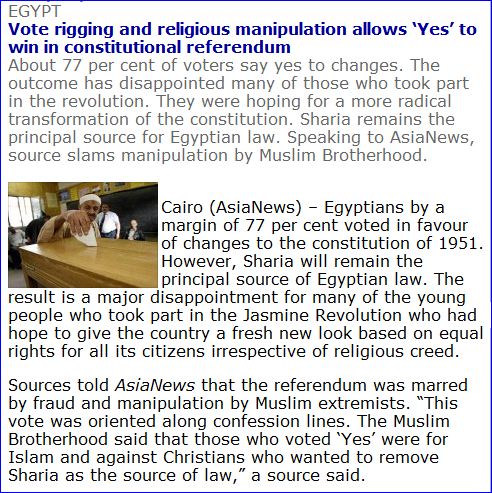 Via: TROP