Scottish Infidel, who gets the H/T for the story, is right. This is one ugly looking object, talk about sticking a finger in someone's eye. So the people of Blackburn are going to have to get used to seeing it. Actually, the people of Blackburn should embrace it, let it become a symbol of the ugliness of sharia law and something to be opposed. It could very well become a rallying symbol for all Englanders for all the right reasons. KGS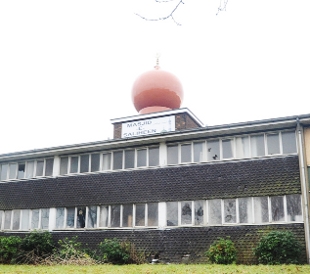 Blackburn mosque dome is set to remain
A DOME built on the roof of a mosque is set to be awarded retrospective planning permission.
The fibreglass structure, on a former care home off Didsbury Street, Blackburn, had not been authorised by planners when it was built.
Planning permission was obtained for part of the renovation but did not cover the dome, which was donated from another mosque on nearby Audley Range.
Under planning law, developers are entitled to apply retrospectively for a permit.
The derelict former building is being restored thanks to a fundraising campaign.