This is a real tough google trans from the Arabic, but you'll get the gist of it. KGS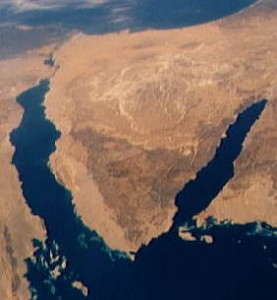 300 people from Salafist groups surrounded a group of peacekeeping forces based in El Gorah Airport east of the town of El Arish.
CoptReal: "Al-Wafd e-gate" that the group has cut the road linking al-Qaeda border with Israel, which has a length of 10 kilometers and is considered a vital conduit for the forces as they move between Egypt and Israel without restriction.
The group took up arms and blocked the passage of cars peacekeeping forces emanating from the Camp David Accords and used SUV, and demanded getting all political and criminal detainees, and tried to tribal elements of understanding with the group to open the way to choose another place to pass
Demands and the group is still stationed in the same place until the time of writing.
´H/T:Dexter Van Zile