Let's see here, too big, too poor and too Muslim, yep that settles it for the Tundra Tabloids. KGS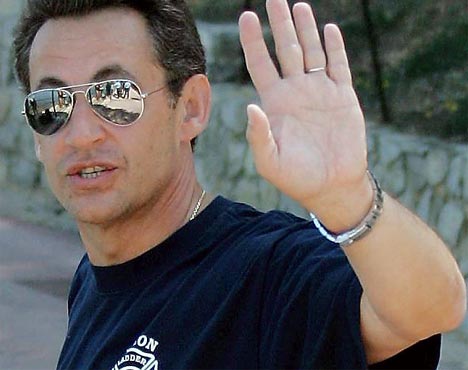 Turkey not fit for EU accession: Sarkozy
In a brief visit to Turkey, French President Nicolas Sarkozy has reaffirmed his stance against the country's EU membership ambitions. Turkey has insisted membership remains a priority.
Visiting Turkey for the first time since taking office in 2007, French President Nicolas Sarkozy on Friday reaffirmed his opposition to the country's bid for EU membership, instead urging Ankara to pursue an alternative partnership with the 27-nation bloc.
Sarkozy said the mainly Muslim nation, with its 75 million people and a growing economy, does not belong to Europe, and he has been pushing for a special partnership, a view shared by German Chancellor Angela Merkel.
"Between accession and [special] partnership, which Turkey says it does not accept, there is a path of equilibrium that we can find," Sarkozy told a news conference following talks with Turkish President Abdullah Gul and Prime Minister Recep Tayyip Erdogan.
"The best way of getting out of what risks to be a deadlock one day is to find a compromise. We should not dramatize the things. … This must not prevent us from working together," he said.
Membership still a priority: Gul
In response, Gul insisted that membership remained a priority for his country and urged France not to block the already slow-moving accession talks.
Gul expects EU countries to keep their promise
"We expect the entire EU to keep the promise they made … and give us the opportunity to complete the process successfully," Gul said.