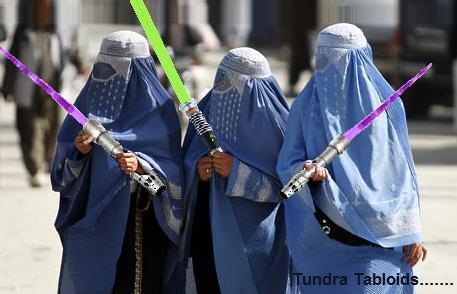 Woman in burqa goes amok with knife
BT.No: Without warning, the woman would have attacked a motorist and a pedestrian on the Minde in Bergen on Friday. The attack on Fabrikgate was reported to police at 14.01.

– We first received notification that it was a man in a black burqa who threw objects at cars, "says operations manager Ron Lentføhr in the Hordaland police district.

When police arrived, it turned out that the perpetrator was a woman, armed with iron rods and knives.

– She was arrested with a patrol dog and is mentally imbalanced, "said Lentføhr.

The woman in the full burka would have turned loose on a car with an iron rod. She also slashed up another woman with a knife.

The victim suffered cuts in the ear, and was transported to the emergency room in the city center. Burqa-woman being treated in the same place, before she might be put under arrest.