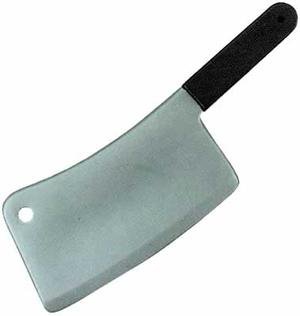 Wife severs husband's member for marrying again
By Staff
Published Wednesday, February 16, 2011
24/7: A Saudi woman cut her husband's penis off after he decided to have a second wife under Islamic law which allows a man to have four wives at a time, a newspaper reported on Wednesday.
An ambulance rushed the unnamed man to the nearest medical centre in the capital Riyadh before he was flown by helicopter to a specialized hospital for treatment, 'Sharq' Arabic language daily said.
"His wife begged him not to marry again but he did not listen to her….she then severed his penis with a big knife," it said.
"He was taken to hospital in a serious condition because of heavy bleeding," it added without making clear if the man's penis was restored.