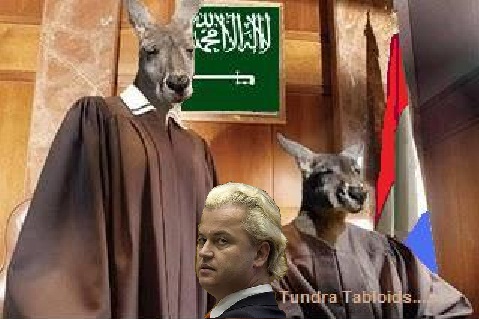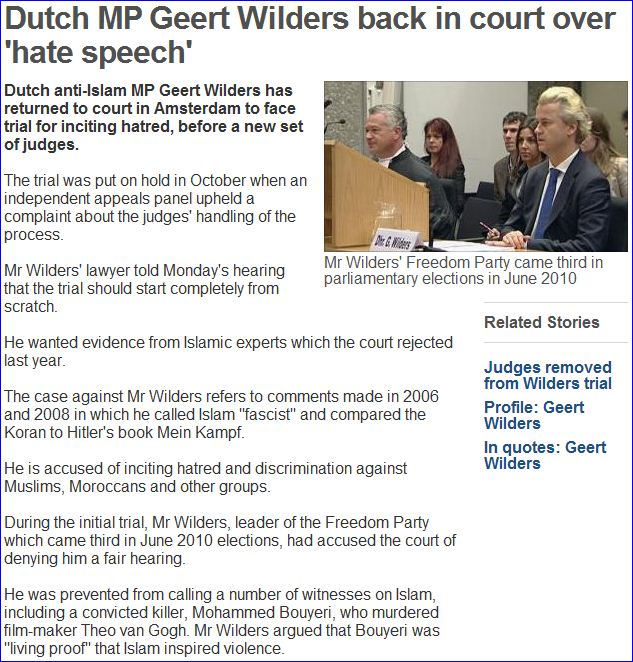 The process eventually collapsed when an appeals panel said that Mr Wilders' fear of bias from the first trial judges was "understandable" because they did not approve a request for further expert testimony from Dutch academic Hans Jansen.
Source: The BBC
UPDATE: From Expatica.com
Wilders trial starts again in Amsterdam
The trial of Freedom Party leader Geert Wilders has begun again in Amsterdam. The judges, the public prosecutors and the defence team are meeting for a so-called "production session" at which they will determine how the trial should proceed. The substance of the accusations will not be discussed.
Geert Wilders is charged with inciting hatred and discrimination and insulting groups of people through his public remarks about Islam and Muslims.
The trial was abandoned last year after defence lawyer Bram Moszkowicz accused one of the judges of prejudicial behaviour and this was upheld by the review committee.
New judges have been appointed, but the prosecution team is the same one which in October called for Mr Wilders to be acquitted on all charges.