I see the black flag of jihad being flown, the very same flag English patriot, Tommy Robinson tried to grab from the jihadi supporters late last year, after they were filmed burning poppies. KGS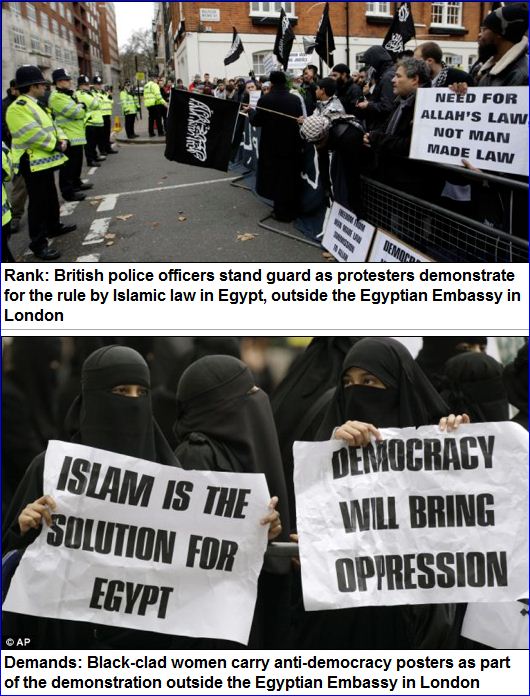 London embassy protesters demand sharia law amid continuing chaos in Egypt
Hundreds protest outside Egyptian embassy in central London
UK government complains to Egypt over text messages seen to instigate violence
Britons fleeing violence tell of machete-wielding vigilantes and escaped prisoners roaming 'war zone'
Protesters waving placards calling for Islamic law to be imposed in Egypt have demonstrated outside the country's embassy in London.
For several days, a peaceful protest has seen hundreds of ex-patriots and supporters of regime change mass outside the embassy in the centre of the capital.
Today, brandishing signs such as 'democracy will bring oppression' and 'Islam is the solution for Egypt', women in burkas were joined by men in traditional dress for a rally calling for sharia law to be imposed.
H/T: Sophia