Predictably, parents are upset.
The Marxist/Socialist la la land of Sweden. The ones responsible are sick I tell you, Sick. The Tundra Tabloids extends its condolences to its Swedish friends and acquaintances for what they have to endure. KGS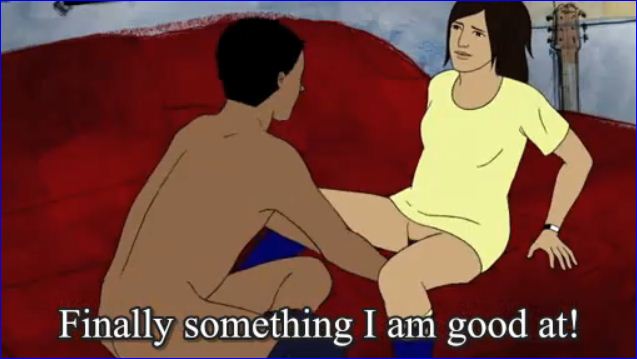 Frank Kitman captured the trailer vid with translations.
"What makes you horny goes on the map" – Ad for Internationalist Swedish Sex -educational film
Swedish sex-ed film reported to police over teen sex scenes
THE LOCAL: Animated sex scenes featuring Swedish teens in a new sex education film has led to the film being reported to the police for violating laws against endangering the moral upbringing of young people. The film, "Sex on the map" (Sex på kartan), was co-produced by the Swedish Association for Sexuality Education (RFSU) and the Swedish Educational Broadcasting Company (UR) and broadcast last week on Sveriges Television (SVT).
The 30-minute film is the first sex ed film produced for Swedish schools for 25 years. While animated, many of the film's drawings are nevertheless quite detailed. The film also includes scenes featuring teenagers engaging in sexual activity with one another. Following the film's broadcast on SVT, an individual from Umeå in northern Sweden reported the public broadcaster to the police.