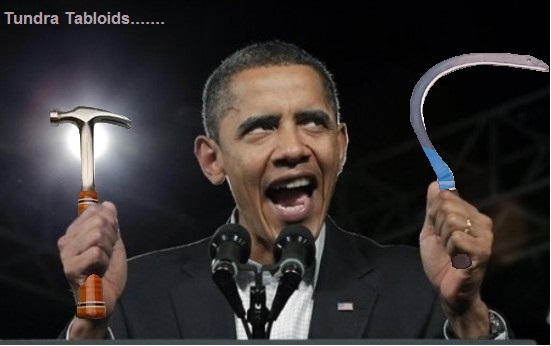 This should shock the average American, this is the guy (of many more like him) that Obama places his trust in someone who preaches about 'social justice'. In the video Van Jones uses highly ambiguous language to preach what is in essence a socialist message, egalitarian 'social justice' for all, which is nothing more than Marxist dogma. Here is what Mark Levin wrote in his book Liberty and Tyranny a Conservatives Manifesto (page 40):
The "realists" are an arrogant lot who reject the nation's founding principles. They teach that the Constitution should not be interpreted as the Framers intended – limiting the authority of the federal government through "negative rights," that is, the right to not be abused and coerced by the federal government; instead, they urge that the Constitution be interpreted as compelling government to enforce "positive rights," that is, "economic and social justice" or "the Second Bill of Rights."
What the Marxist/socialist desires is to control both private property (wealth and the means it's attained) and to restrict liberty. Van Jones is a disciple of Karl Marx, and a close buddy of Obama's, and anyone who thinks that the sitting US president doesn't share his views, is only fooling himself. KGS
Thanks to Weasel Zippers for the vid.