WHO REALLY CARES WHO WINS?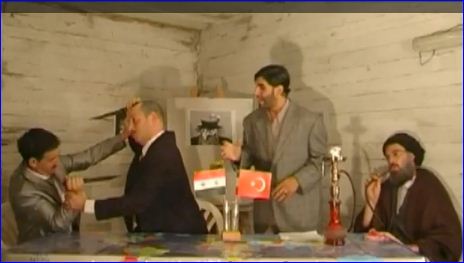 It doesn't make a difference which side ends on top, what remains is a dangerous fundamuslim regime. The only thing worth following is how badly they damage each other in the process.KGS
Saudi Wahhabis accused of removing relics from the time of Prophet Mohammad
(Ahlul Bayt News Agency) – Saudi Arabia has been accused of an unprecedented onslaught on historic structures in the heart of Mecca and Medina — the cradle of Islam, revered by the world's 1.5 billion Muslims.
During a meeting at the School of Oriental and African Studies in London, world heritage experts called on Saudi authorities to halt the destruction of sites linked with Islamic histor.
The experts also voiced concerns over the future of Mecca and Medina due to the rising destruction of historic structures.
They say it's feared that a number of historic sites will be lost permanently if the current course of destruction is allowed to continue.
"I call it cultural vandalism, of course we lost foreigner historical sites over the past sixty years, which will never be replaced again," said Irfan al-Alawi, from Islamic Heritage Research Foundation.