Hey, when you're right, you're right. The Tundra Tabloids took note of Tunisia during the past week concerning the possible turn the country might make towards the Green flag of Islam. Just like in Tehran in the 70's with the deposing of the Shah, the fundamuslims are at the forefront of the movement that threw out the now deposed Zine el-Abidine Ben Ali.
Stay tuned folks, the show is only now just beginning, there's bound to be a lot of pushing and shoving, intimidating and outright threats of violence as the fundamuslims jockey for control over the entire 'shebang' and shabab in the streets of Tunis. Islam is feeling uppity and in ascendence, so stand by for more blood to flow. KGS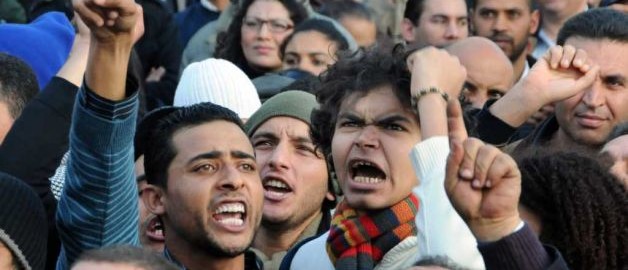 [Sana Bel Mkaddem, a Tunis resident, said she was fearful her rights would be eroded after elections. "We need to know what the parties represent. Most Tunisians are open-minded and view religion as a private issue but because of the past of this country, I'm worried that we could see the Islamisation that we've seen in other countries."]
Islamist movement at forefront of Tunisia's protests
Tunisia's underground Islamic movement has emerged at the forefront of nationwide protests against its leadership and appears set to emerge as the strongest political force in elections.
Al-Nadha is lead by the London-based exile Rachid Ghannouchi who has said that he will return to the country as soon as the threat of life in prison is lifted.
Mr Ghannouchi has the best claims to an electoral following in Tunisia after the disintegration of the ruling party. He has wide core support at the country's universities and his followers secured 17 per cent in 1989's election – an unrivalled following in Tunisia's rigged electoral system.
Senior lieutenants of the fundamentalist leader were yesterday prominent in the thousands strong crowd that demanded the resignation of all ministers – including Prime Minister Mohammed Ghanouchi – tainted by service to ousted dictator, Zine el-Abidine Ben Ali.
Sadouk Chourou, a Tunis lawyer, has been seen organising groups within the protest.
Ali Laraiedh, the Al-Nadha vice president, said that party activists of the banned movement had been mobilised.