THE WEST FOCUSES ON CHRISTIANS IN THE P.A. WHILE TURNING BLIND EYE TO THE HELLISH NIGHTMARE CHRISTIANS FACE IN MUSLIM LANDS…….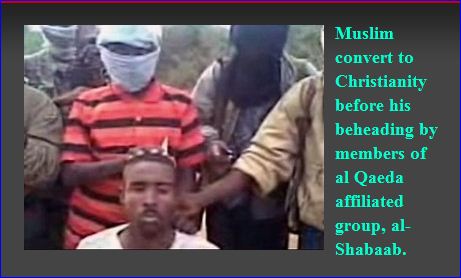 NOTE: Here's a video that the Tundra Tabloids republishes, the Garbage Christians of Cairo. The Christians who live in Muslim lands are the most abused, and persecuted in the world, yet we hear all about the mythical 'islamophobia' and how it's the most pressing issue in the world today. Bullsh*t.
"Die Müllmenschen aus Ägypten" Deutsche Untertiteln (Egypt´s Rubbish People) from eric hanson on Vimeo.
Confront the hypocrisy
Op-ed: Israel's treatment of Christians slammed, while far worse Muslim attitude is igno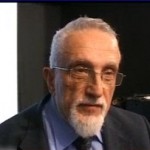 […] From 1992 to 1998, Islamic extremists in Egypt are thought to have killed well over a hundred Copts. Thereafter, the largest murder took place in 2000 when 20 Copts and one Muslim were killed after violence broke out in El-Kosheh, a town a few hundred kilometers south of Cairo. There were a number of attacks of Copts and much harassment in the following years. On 6 January 2010, after Christmas mass, three Muslim gunmen killed six Copts and a Muslim policeman in Nagaa Hammadi near the South-Egyptian town of Qena.
Besides being a possible turning point, the Alexandria murders raise many important issues which go beyond this major incident. Some of these are of special importance to Israel and the Jews. The attacks were followed by threats on an al-Qaeda connected website which indicated that Coptic churches in Europe would also be targeted. As a result, Coptic New Year services in various European countries had to be guarded. For decades, the only European religious services with a security system in place were at synagogues. Once again, Jews were the first targets while others followed later.
Several Western Protestant organizations have, over the past years, relentlessly criticized Israel's attitude toward Palestinian Christians, while remaining silent about incomparably bigger problems caused them by Palestinian Muslims. The same bodies have also long ignored the harassment of Christians by Muslims in a large number of countries, including Egypt.
This motif of ignoring Muslim aggression and focusing on Jews is an ancient one. In 2005, historian Rivka Fishman published an article showing that from the Seventh Century, the Byzantines were threatened by Muslims. The Christian leaders, however, largely ignored this and instead focused their attention on hate mongering against the Jews.