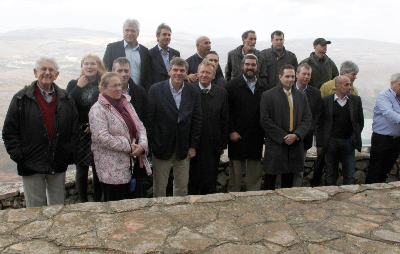 The Tundra Tabloids' friend, Dennis Mitzner, over at Middle East Cowboys publishes an excellent piece on spat of highly critical columns that appeared in the Israeli left-wing newspaper, Haaretz, that attacked the invitation of Right-wing European politicians to Israel by Israeli politicians and leaders last year in December.
These politicians, Filip DeWinter, Heinz-Christian Strache, René Stadtkewitz and Kent Ekeroth, all have had to endure one mud slinging incident after another by all the established parties and ruling elite in their respective countries.
Regardless of how they define themselves politically, the ruling elite and their supporters in the media will always reject it and define them in the manner that they choose, no matter how fictional it may be. The Hebrew media, at least the Left-wing media, are no exception. Dennis' article is well worth the read, here's an excerpt with a link. KGS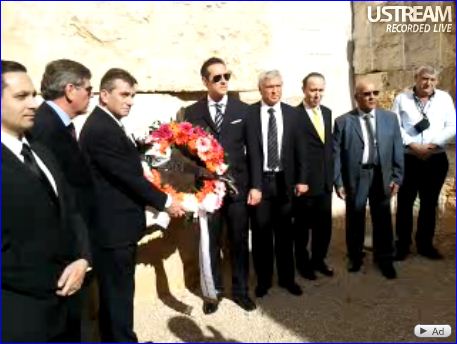 Dennis Mitzner:
Israeli columnist Adar Primor, writing for the Israeli daily Haaretz, accuses Israeli politicians of shaming their country for hosting a group of European politicians. MK Aryeh Eldad had invited Geert Wilders, a Dutch MP to speak at a conference in Tel Aviv.
A similar column discussing Israel's relationship with Wilders and his colleagues was written by yet another Haaretz reporter, Dror Etkes, who demands that Israel's political leadership stop its courting of "European neo-fascist groups." Primor's use of the word disobedient to describe Wilders, Dewinter and other politicians – who do not fit the stereotype of a social-democratic, multiculturalist European – is illuminating of his mindset. Wilders and Dewinter came to Israel to circulate a message that contradicts the official policy of the European Union, namely the policy of focusing on the settlements as the sole barrier preventing a peace agreement between Israel and the Palestinians. Surely Primor must agree that freedom of thought and the diversity of opinion exactly what any pluralistic entity should aspire to?