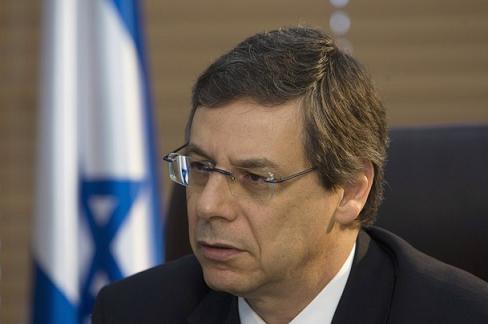 Brian of London feeding the tweets from the Ariel Conference for Law and Mass Media and the Tundra Tabloids posting them as they come in. KGS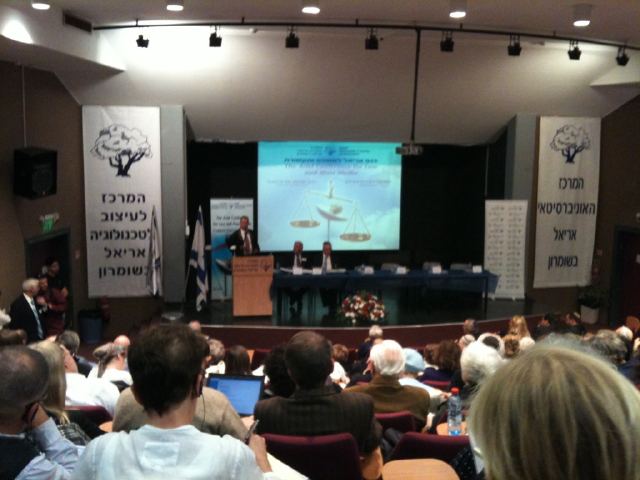 14: 45 The realities of living in Ariel. Some feel it necessary to protect themselves.
14:21 Two state solution is not a plan it is a fantasy -Caroline Glick
13: 16 Talking about the complete impossibility of a two state solution with any Pal leader -Caroline Glick
12.53 Back after lunch with Prof Richard Pallywood Landes, Caroline Glick talking
12:45 First speaker to get a standing ovation… Rock star Melanie Philips
12.35 Time for Israel to stop playing defense and go on offense. Melanie Philips
12:26 "Arab and Islamic lands" I like this phrase from Melanie Philips
12:23 Melanie Phillips is giving a great talk, I hope it can be youtubed or at least text published on the web
12:15 Starts in Hebrew, about the same as mine Melanie Philips up next
12:12 Melanie Philips up next
12:04 Dr Gil Feiler Bar Ilan explaining why Arab boycotts in 70s helped Israel and why current BDS! Look him up, good stuff
12:02 Being told story of Loreal sucking up to Arab interests and boycott some years back, want to look up later
12:00 Listening to a panel about Boycott Disinvestment and Sanctions
11:20 Ok, I'm gonna slow down, panel starting Danny Ayalon finished
11:18 Talking now about Iran and the nuclear threat but there is agreement that problem for all
11:17 Talking now about Iran and the nuclear threat but there is agreement that problem for all
11:15 Israel representing whole west under attack from radical Islam
11:13 Struggle only about ideology why it is so difficult
11:11 Answer is confusing about sunni Shia etc radical vs moderate
11:10 Q about Islamization
11:09 Q: why can't we ask turkey for apology and damages!
11:08 Questions breaking out from floor, typical Israeli lack of manners
11:07 Nobody asks pal side what they can compromise on.
11: 06 Message from ARIEL no way Ariel will not be part of Israel! What are the Pal red lines? #aclmm Danny Ayalon
11:04 Needs a massive cultural change in pal society nothing in sight right now
11: 01 When we will sign agreement, it will not be just on paper must change relationship at base
11:00 Can't see demographic demon at present in Israel
10:58 Look away from headlines, behind scenes Israel not as delegitimate as enemy hopes
10:56 Joined OECD will join CERN next, Israel not as isolated as pals hope
10:54 UN is finished, done game, in the pockets of Arab interests and dictators
10:53 Best we can hope for now is interim long term agreements, thinks will be peace, but long way off
10:52 Pal strategy is very well planed, long term and focused on defeating Israel
10: 50 Aside BoL speaking… I like what he's saying but still never mention of Islamic root of problem
10:48 17 years of real attempts so now need to look cold at reality without wishful thinking
10:46 Make peace with people ready to make peace with you
10:44 They won't accept one Jew, never accept israel, 7 million refugees!
10:43 Reason pal leaders so proud of recognition by Bolivia is sign of desperation with real countries rejecting them
10:42 Settlements not barrier to peace, plenty of attacks before settlements 60 years ago
10:41 Pal lead doesn't want solution they are sophisticated evaders by blaming israel
10:40 Pal leadership evading negotiations and solutions. Israel not a sucker now
10:39 Palestinian leadership shorter sighted heading to disaster again #aclmm Danny Ayalon
10:38 We don't need their recognition, we know who we are #aclmm Danny Ayalon