Smear merchant of the cloth, Bishop Lennart Koskinen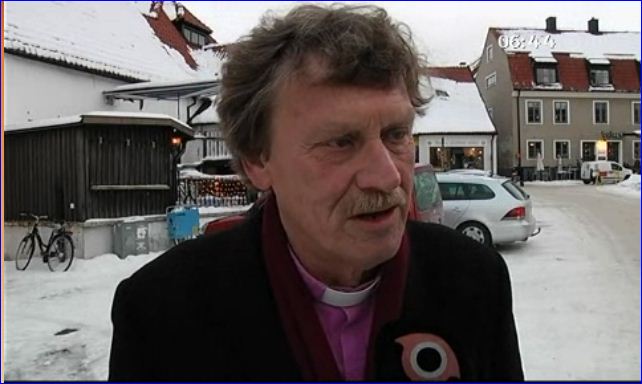 Bishop of Visby, Götland: "My intention was to be really peaceful, but they quickly came with two gorillas and tried to drive this Finnish man away (referring to himself)."
NOTE: I thought comparing people to animals was a big no no? Apparently not for this "man of the cloth".
The Tundra Tabloids has had it with Scandinavian church leaders, they turn out to be the most daft and suicidal of the bunch. That said, the TT knows other lower ranking church members that do indeed 'get it', realizing that Islam is nothing to co-exist alongside, that eventually, it will become a matter of survival. They only need to look to the once, Christian Levant and Maghreb to realize that Islam doesn't play around, they're in it for keeps.
It's only daft church leaders that have no problem committing cultural and religious suicide out in the open, as they drag their flocks with them. This daftness also explains the turning of their backs on their coreligionists who are fleeing the ME in droves. They only need to consult these Christians as well as the writings from some of their OWN sages who lived during the periods of war with the Mussulmen. It's obvious that they refuse to do so.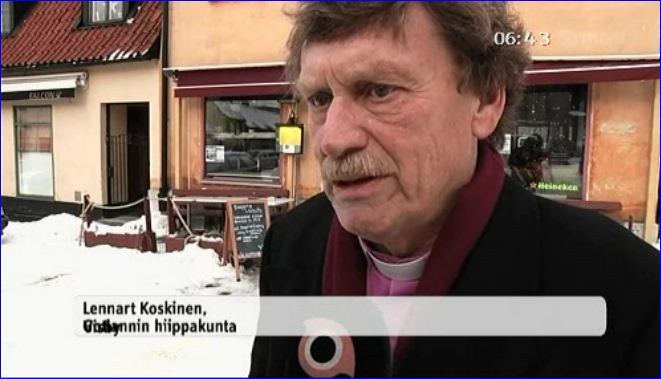 Here's the story. In a MTV3 news interview this morning on Finnish TV, the recently retired bishop of Visby, Götland, (an island along the coast of Sweden) who happens to be of Finnish descent, tried to cast the Sweden Democrats as beasts concerning an incident that occurred this past Summer during parliamentary election campaigns in Sweden.
The bishop of Lutheran church in Visby Götland had set a tent in the public square during the traditional week of politics and debate in the public squares. While watching the interview the Tundra Tabloids noticed Kent Ekeroth (SD) telling the man something and directing him to leave. I enquired from Kent's brother Ted about what had actually transpired, and this is what he told me: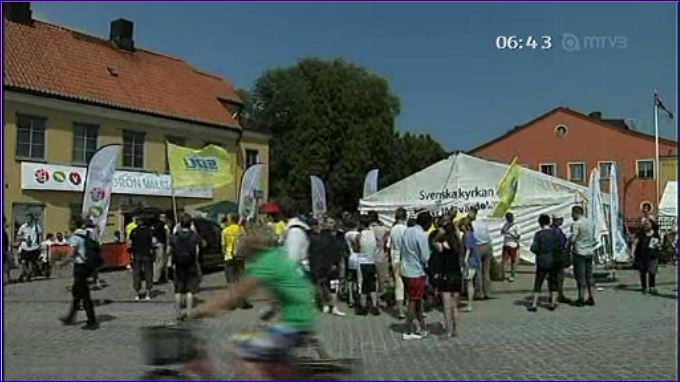 In Gotland, each year, there is something called "Almedalsveckan". That is really a political event/gathering were all political parties gather to have debates, seminars and social activities.
So on that day the Sweden Democrats had time at the square for a session, a speech. Next to the place for the speech, the Swedish Church had its tent.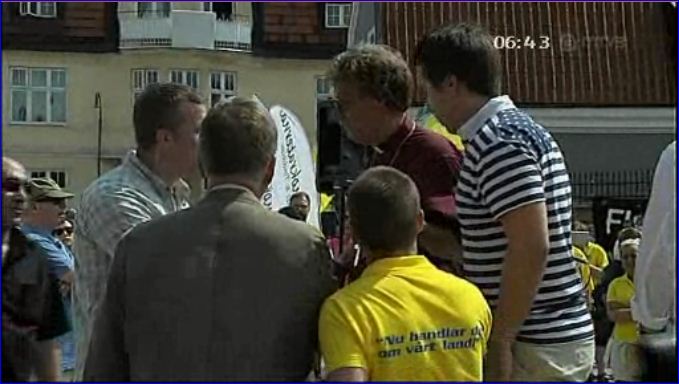 When the pastor found out that the Sweden Democrats are having a speech there (with a permit and all) he approached Björn Söder and the others there, asking them to leave.
He didnt like the fact that the "big bad racists" are so close to the church tent. When he approached björn söder, Kent and others stepped up and asked him to leave.
The police also informed him that they had the right to be there
NOTE: Vlad captured the video for the TT and is presently uploading it, as soon as it's online, it will be posted here.