Amazingly, the UK lib media treat the EDL with more disdain than they do this poster child for Leftist criminality. KGS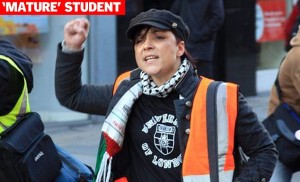 But wait, so does the OIC's Sec-Gen deny anti-Semitism!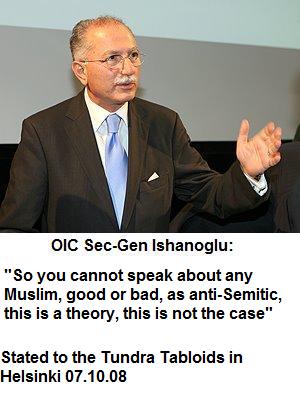 Calls for 'anti-Semitic' student leader to quit after Facebook message about Jews
Daily Mail: A radical student leader who dismissed the violent tuition fees protests as 'a few smashed windows' has been accused of making anti-Semitic comments on a social networking site.
Mature student Clare Solomon, 37, president of the University of London Union, helped co-ordinate the protests – during which a car carrying Prince Charles and Camilla was attacked – and declared herself proud of the students.
Now there are calls for Ms Solomon, the daughter of a Royal Military policeman, to resign after she wrote on Facebook: 'The view that Jews have been persecuted all throughout history is one that has been fabricated in the last 100 or so years to justify the persecution of Palestinians. 'To paint the picture that all Jews have always had to flee persecution is just plainly inaccurate.'
Carly McKenzie, a campaigns officer for the Union of Jewish Students, said: 'We have lost confidence in her ability to represent Jewish students.
'To claim that Jewish suffering is a deliberate fabrication goes beyond ignorance into real malice.