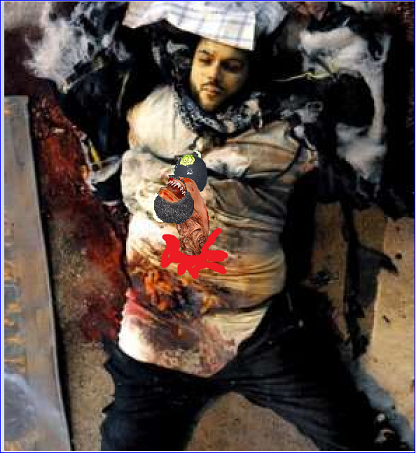 Sweden's jihadi suicide bomber with his "Inner Mohamed" exposed
Ali Thwany, is the kind of Muslim you think you would want to live next door to you. The situation however highlights the dilemma of Islam. Those who are in less contact with their "Inner Mohamed", but identify themselves as being Muslim, have more respect for Western society, than those who take the all the words of the founder of Islam seriously, and who openly hate the West with a passion.
Both however, will defend Islam with equal vigor and reject any criticism or calls for drastic change in Islam, while heaping charges of "islamophobia" upon the necks of their critics. So a "moderate" in the long run, will be as detrimental to society as those who are openly calling for its destruction.  KGS
H/T: Fjordman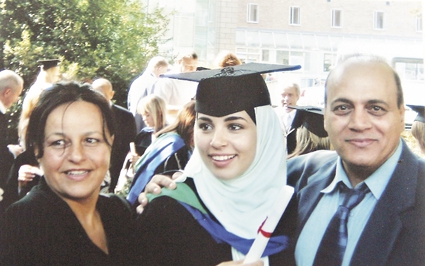 Sweden bomber's father-in-law 'not sad' for death
The Local: The father-in-law of the man believed to have carried out Sweden's first suicide bombing on Saturday revealed on Friday that he is "not sad" about his death, adding that the man did not divulge his plans to family members.
"We did not know and were not aware of his criminal plans. We feel no sorrow. We are not sad about his death. Quite the opposite," Ali Thwany wrote in a statement to several media outlets, including the Expressen daily, which published it on its website.
Thwany's son-in-law, Taymour Abdulwahab, is strongly believed to have been Saturday's bomber, although police have yet to officially identify the man who first blew up his car and later himself near a crowded pedestrian street in central Stockholm.
He was carrying a cocktail of explosives and police suspect he may have left the crowd of Christmas shoppers due to a problem with the bombs when he mistakenly set off a small charge while standing in an empty side-street.
The bomber was the only person to die, but two people were slightly injured when his car exploded minutes earlier about 300 metres away.
"My daughter Mona has been tricked into living with him. She did not know her husband was a criminal, or about his hidden and open intentions. I count his departure as the door to freedom for my daughter. Now she can be free from the brainwashing of terrorism," Thwany wrote.