Post-Christian Europe, please heed the warning of the Rabbi.
The only thing standing between Europe and its coming doom, are Europeans themselves, they alone hold the keys to their own fate. If they continue to embark upon the lunacy that they'll eventually tame the tiger that they've invited into their midst, they'll end up destroying themselves as a civilization. KGS
H/T: TROP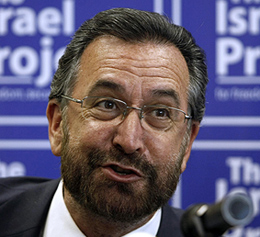 AJC's Rabbi David Rosen: Please Europe,
rediscover your Christian roots before it's too late
Leading rabbi says Europe risks being 'overrun' by Islam
EUOBSERVER / JERUSALEM – One of the luminaries of the international Jewish community, Rabbi David Rosen, has warned that Europe risks being "overrun" by Islam unless it rediscovers its Christian roots.
Speaking to journalists at a meeting in Jerusalem on Friday (26 November), Rabbi Rosen, the director of inter-religious affairs at the Washington-based American Jewish Congress, said that a predominantly secular and liberal Western European society is under threat from the rapid growth of Islamic communities which do not want to integrate with their neighbors.
"I am against building walls. My humanity is my most important component. But Western society very clearly doesn't have a strong identity. I would like Christians in Europe to become more Christian … those who do not have a strong identity are easily overrun by those who do," the rabbi warned.
"I think there is a pretty good chance that your grandchildren, if they are not Muslim, then they will be very strong Roman Catholics," he told one Italian reporter. "I don't think a tepid identity can stand up to the challenge."
Rabbi Rosen's views are shared by a number of Jewish commentators, who look at the demographic growth of Muslims in Europe with the same trepidation as the demographic growth of Arabs in Israel.