Nor should Israel tolerate it. Neither would Finland tolerate its borders being swamped by illegals (exm. Russian illegal aliens) and in the past, has effectively acted against them from filtering into the country. There's a legal process to go through, (read = legal immigration) anything that falls outside of that, is a crime, and should be treated as such. KGS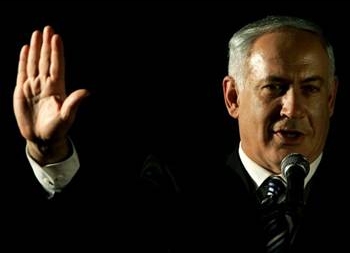 Israeli PM Netanyahu: We only accept legal immigrants
and real asylum seekers, we're not a job placement agency
Israel to crack down on illegal migrant workers
JERUSALEM (al-Reuters) – Israel approved a plan on Sunday to hold and deport thousands of illegal migrant workers whom Prime Minister Benjamin Netanyahu described as a "threat to the character of the country."
In remarks to the cabinet, Netanyahu said thousands of migrants who have entered Israel mainly through Egypt in past years would be housed at a special holding facility, due to built in Israel's southern Negev desert.
"We must stop the mass entry of illegal migrant workers because of the very serious threat to the character and future to the state of Israel," he said, adding Israelis who gave them work would face severe fines to make their employment unviable.
Established as a Jewish state in 1948, Israel welcomes Jewish newcomers, most of whom receive automatic citizenship, but policies toward non-Jewish migrants are more restrictive.
The cabinet approved the plan under which the state would control the migrants' movement until they are deported.
Netanyahu said however that migrants fleeing persecution would be allowed to stay.
"We do not intend to stop refugees fleeing for their lives, we allow them in and will continue to do so," he said.