The Saudi Noose
Saudi Noose Report: Bessy Lou has been recently dusted off and put to work in the Kingdom of Saud
NOTE: The Tundra Tabloids hasn't sympathy for cold blooded murderers, but decapitation, and in the 21st century?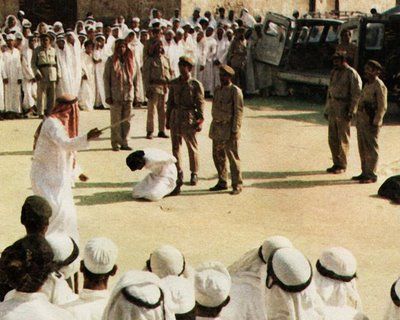 Saudi beheaded for shooting policeman
Times of Malta: A Saudi man was beheaded by the sword today after being convicted of shooting dead a policeman over a traffic violation, the interior ministry said.
Mohsen al-Dussari had shot the officer when a police patrol tried to stop him as he drove against the flow of traffic, the ministry said in a statement carried by the official SPA news agency.
His beheading in Kharj near the Saudi capital Riyadh brings to 23 the number of executions reported this year in the Gulf kingdom.
In 2009, 67 executions were reported in Saudi Arabia, compared with 102 in 2008.
Rape, murder, apostasy, armed robbery and drug trafficking are all punishable by death under the kingdom's strict interpretation of Islamic sharia law.