The TT says give the man a position with a higher grade of pay, and hang on to him, Swedish bureaucracy needs more people like him. KGS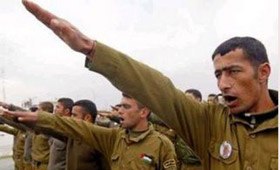 Gee, I wonder where he got that idea?
Aide moved over 'Islam is like Nazism' comment
A civil servant working under Integration Minister Nyamko Sabuni will be assigned new duties after writing a blog saying that there are no good adherents of Islam and comparing the religion to Communism or Nazism.

The man, a non-political appointee, shared his opinion on Islam on his blog in September 2008 when he commented on an article by writer Lena Andersson in which she warned against the "religious terrorism" directed at artists, writers and journalists.

The civil servant's own commentary on the article was that "Islam is like Communism or Nazism. There are no good practitioners – just confused or evil."

Sabuni told the Expressen daily on Wednesday, "I strongly disagree with these views and there is of course no truth in them."

However, neither she nor her state secretary, Christer Hallerby, commented on Wednesday on whether they consider the man man fit to work with immigration issues.

"I cannot conduct personnel policy in the media since this is something we deal with internally," Hallerby told news agency TT. "This is something he has done outside of his duties and as I understand it also before he was hired here."
More IslamoNazis
Palis!
Hezbos!
Arabs in black face!