The Tundra Tabloids received the following Israeli statement of protest to the UN, from an Israeli MFA source. (Communicated by the Israel Foreign Ministry Spokesman) *L* KGS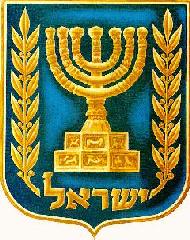 Israel today (8 January) submitted a strong protest to the UN Secretary General and to the President of the Security Council regarding the shooting of two Katyusha rockets from Lebanon at Shlomi, in the western Galilee, last night (7-8 January). The rocket fire constitutes a serious violation of UN Security Council Resolution 1701 and serves as further proof that the resolution is not being strictly implemented. This poses a threat to Israel, to UNIFIL – as proven again today in the attack against a UNIFIL force – and to the stability of the entire region.

Israel has for months been warning of the military consolidation and strengthening of the armed militias in southern Lebanon, including Hizbullah, north and south of the Litani River, as well of the continuing smuggling of Syrian and Iranian arms from Syria into Lebanon. Israel demands that UNIFIL and the Lebanese government take immediate action in light of this alarming activity.

The firing of Katyushas last night is a "warning call" to the international community and to Lebanon to take immediate, concrete steps to implement Resolution 1701 in the field, including the immediate and unconditional release of the kidnapped soldiers Regev and Goldwasser, as the UN Secretary General and the Security Council also demand. UNIFIL must take very decisive action to implement the resolution and take effective measures to prevent the smuggling of Syrian and Iranian arms across
the Syrian-Lebanese border, to prevent the entry of extremist elements into Lebanon, and to disarm all the armed militias and organizations in Lebanon, in according to the UN Security Council resolutions.

Parallel to submitting a protest to the United Nations, Foreign Minister Tzipi Livni is holding consultations to examine other possible Israeli responses to the Katyusha fire.
I just love my comment section.
935684 adds: "The members of Hezbolla must be quaking in their boots, now that Livni has reported them to the UN. The Israeli government seems bent upon committing national suicide."