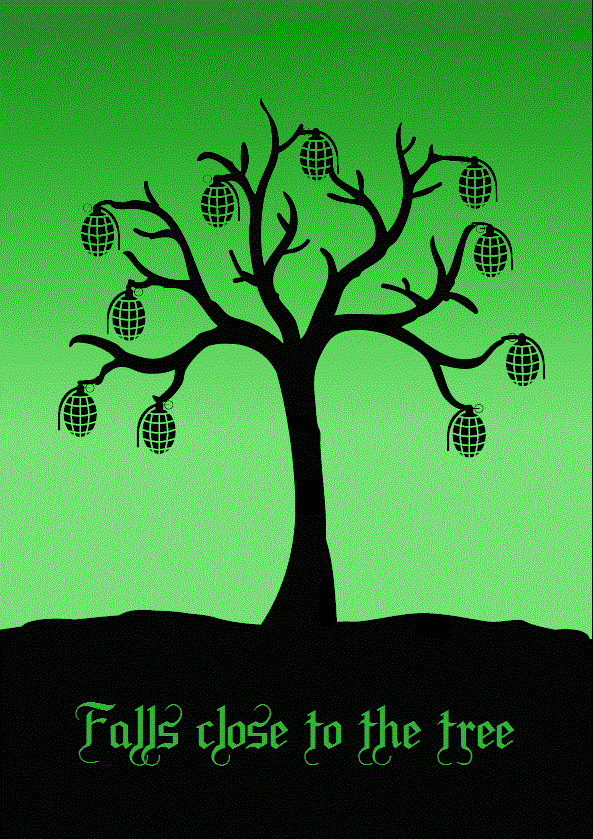 Like father like son………
The squiggly is fascist in both intention and in deed.
Boy Aged 6 Poses With ISIS Flag And Sword In British Home After Dad Converted To Islam
In the snap, Ibrahim Anderson's six-year-old son also mimics the Islamic State's salute in the living room of his family's Luton home.
Behind the curtains of a suburban British home, a little boy poses for a family photograph.
More here. H/T: Tommy Robinson
 But Saddam was supposedly secular! But most importantly, why in the world was he let into the United Kingdom? Jihadi John's father 'a bully and a collaborator with Saddam': Family fled to Britain from Kuwait after he was accused of … Continue reading →
Most Finns should be alarmed by Malmö and other places of 'multicultural' expression in Sweden, and not replicate Sweden's mistakes here. The TT was there in 2009: Malmö school 'too dangerous' for students Published: 01 Mar 2015 10:16 GMT+01:00 A secondary … Continue reading →
Islam 101 indoctrination leads to: Radicalization fear puts Danish boy into custody Authorities removed the boy from his home shortly after he began attending Grimhøj Mosque in Aarhus. Photo: Danmarks Radio Published: 01 Mar 2015 20:48 GMT+01:00 Authorities have forced … Continue reading →