---
We should be thanking him for that iconic pose that help to highlight the buffoonery of that miserable Chancellor.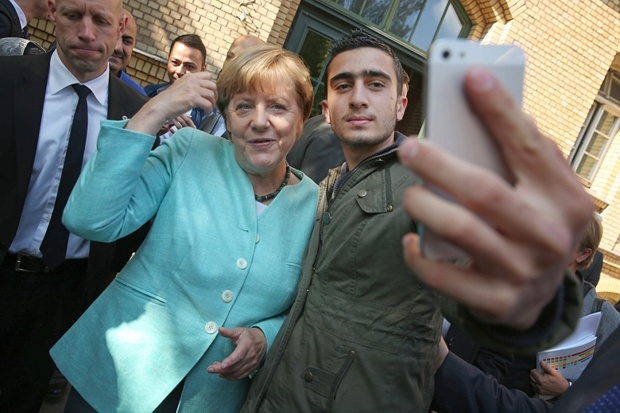 Court rejects Syrian refugee's hate speech case against Facebook
Facebook was handed a win on Tuesday by a German court in a case brought by a Syrian refugee whose selfie with Chancellor Angela Merkel made him the target of racist trolls.
The court in Würzburg ruled that the US social media giant is not obliged to actively search out and delete defamatory posts, like those that had falsely linked the claimant, Anas Modamani, 19, to Islamist attacks and violent crimes.
Modamani wanted the US social media giant, represented by Facebook Ireland Limited, to stop the spread of such defamatory fake news, which have been shared countless times.
He was represented by German lawyer Chan-jo Jun, who has previously launched legal action against Facebook, demanding it stop the spread of racist hate speech and other content illegal under German law.