Clue bat, the NHS is a socialist enterprise whos back was always going to be brocken, it's just a matter of time, the deluge of fraudugees and other miscreants just sped up that time schedule.
Turkish migrants to CRIPPLE the NHS' Brexit minister's stark WARNING about EU ascension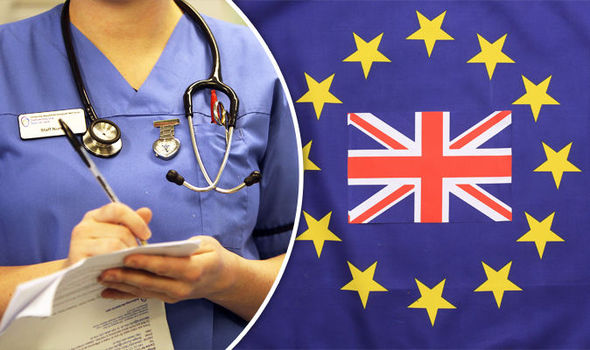 A MOVE to let Turkey join the EU will put the NHS under huge strain unless Britain quits the bloc, a minister has warned.
By TOM PARFITT
PUBLISHED: 00:01, Sun, May 22, 2016 | UPDATED: 00:04, Sun, May 22, 2016
Penny Mordaunt last night said Turkish ascension could cost under-pressure maternity services nearly £400million in 10 years.
The Vote Leave campaigner pointed to high Turkish birth rates – 17.4 per 1,000 people compared to 12.1 in Britain in 2014.
She is also concerned about Albania, Macedonia, Montenegro, Serbia being allowed to join the trading bloc.
Britain 'CAN'T tackle mass immigration unless we QUIT European Union'
Money guru Martin Lewis SLAMS pro-EU group Britain Stronger in Europe
This is dangerous and it will make us less safe

Penny Mordaunt
Mordaunt said: "We are currently sending these countries £2billion to speed up the process of them joining the EU.