At least that headline deals more in reality than his real stated mission…….
French prime minister arrives in Israel to promote peace initiative, economic ties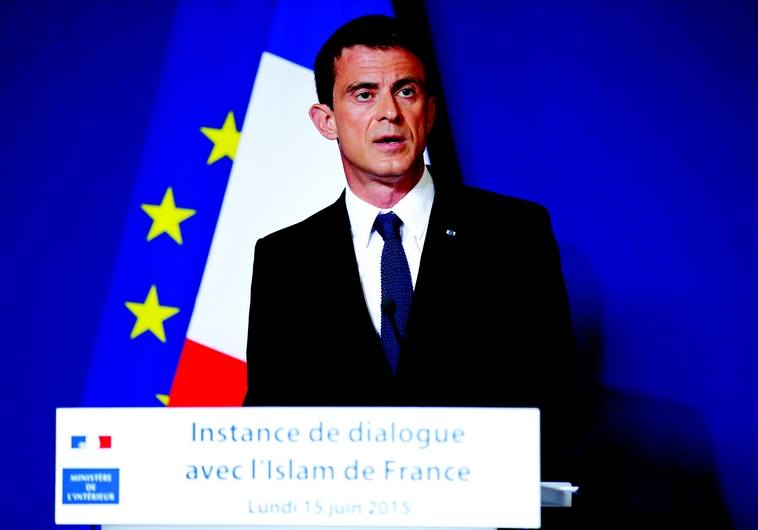 By TOVAH LAZAROFF,DANIEL J. ROTH
Sun, 22 May 2016, 03:12 AM
French Prime Minister Manuel Valls arrived in Israel Saturday night to promote his country's international peace initiative and to push for stronger economic ties with the Jewish state and with Palestinians.
As one of the five permanent members of the Security Council and a friend of both the Israelis and Palestinians, France has an important role to play here, Valls told Channel 2 in an interview taped in Paris prior to his arrival.
He will meet with both Prime Minister Benjamin Netanyahu and Palestinian Authority President Mahmoud Abbas during his three-day visit to Israel and the Palestinian territories.
In Israel, he will meet with the heads of start-up companies and visit the graves of the Jewish victims of last year's terrorist attack at the Paris kosher market, Hypercacher. He also will visit the Yitzhak Rabin memorial in Tel Aviv, meet with members of the French Jewish community and speak with students at Tel Aviv University.
Israel is a friend of France, he told Channel 2, saying the visit is not just about politics and diplomacy, but also about strengthening cultural and economic ties between the two countries.