Buffoonish, and a real tourism killer.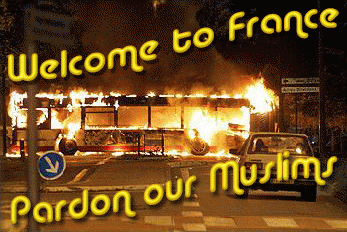 H/T: Islam Is Dangerous
French president Hollande drops plan to revoke terrorists' citizenship
French President Francois Hollande has decided to abandon a bill that would have revoked citizenship for convicted terrorists and strengthened the state of emergency because of a deadlock in parliament.
In a rare address to reporters following the weekly Cabinet meeting, Hollande said Wednesday he had no choice. France's two houses of parliament disagree on the bill and a compromise "seems out of reach," he said.
"I very much regret that attitude."
NOTE: What would expect coming from a marxist regime?