…but as Sweden continues to twirl around it's ancient phallic symbol in a maddening dirvish, the agents of change continue to pour in.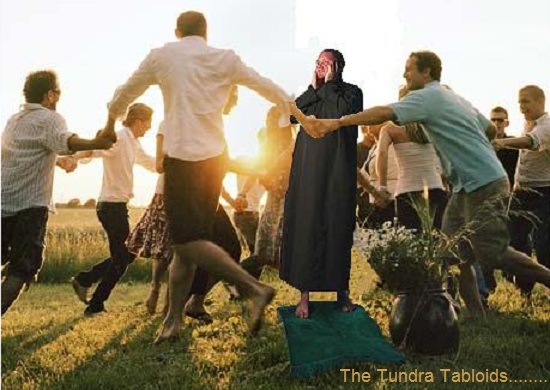 Sweden flies flag for gay rights with new stamp
Stockholm Pride festival in 2015. Photo: Vilhelm Stokstad / TT
Published: 30 Mar 2016 11:11 GMT+02:00
The Pride rainbow flag, a global symbol for lesbian, gay, bisexual and transgender movements, is being turned into a Swedish stamp next month.
PostNord, the Swedish-Danish postal service, is believed to be the first company in the world to turn the flag motif into a stamp.
The firm announced on Wednesday that it wanted to promote the diversity of "modern Sweden" with the project, due for release on May 4th.
What the stamp looks like. Image: PostNord
"By issuing a stamp with the Pride flag, we want to emphasize the equal value of all people and the strength represented by people's unique qualities and differences," said Per Ljungberg, Head of Communications at PostNord Sweden, in a press release.
"To the best of our knowledge, this is the first time the Pride flag has been reproduced on a stamp – which makes it particularly gratifying that people will now be able to send affectionate greetings with the Pride Flag stamp to all corners of the world," he added.
NOTE: It's only a matter of time when their flirtation with "dildo-sharia*" finally catches up with them, the agents of change will see to it.
*Coined by Fjordman