And there are more to follow………..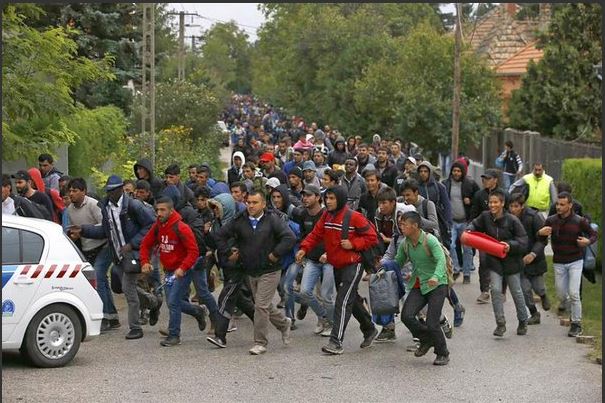 'Migrants are pushing NHS to breaking point': Top cancer doctor warns health tourists are bleeding hospitals dry with demand for treatment
Professor Dalgleish says this partly explains the NHS's £3billion deficit. He will also claim the Government has hindered progress into key disease areas 'by blindly adhering to EU directives'.
Professor Angus Dalgleish is preparing speech speaking out against EU
Says British hospitals are struggling to cope with demand from refugees
Will insist this considerable expense partly explains NHS's £3billion deficit
For more on the EU migrant crisis visit www.dailymail.co.uk/migrantcrisis
The NHS has been left 'on its knees' by uncontrolled migration from the EU, a leading cancer expert will warn tomorrow.
Professor Angus Dalgleish, the principal of the Cancer Vaccine Institute, says the NHS is being bled dry of resources by health tourists denied care at home.
Cancer treatment can cost £200,000 and, under Brussels rules, Britain has to offer it to all EU nationals.
'Our membership of the EU is putting an intolerable strain on our NHS,' Professor Dalgleish, a melanoma expert of global renown, will tell a conference.
'The NHS is on its knees and could collapse completely. NHS Trusts were not prepared for the millions of EU migrants who have poured into Britain because the Government estimate was nowhere near the reality.