In other words, she had it coming.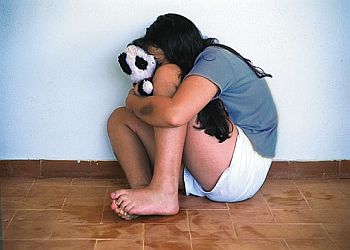 It would be more than interesting (enlightening) to know just how many muslims there believe it was her own fault for being raped by 12 muslim men.
'It takes two to tango': Muslim councillor reveals that some in his community believe gang rape of 13-year-old white girl was HER fault as 12 Asian men who abused her are jailed for 140 years
The gang of men from Pakistani origin were jailed for a total of 140 years at Bradford Crown Court today, for 13 months of horrendous abuse of the British white girl in 2011 and 2012. However, the councillor for Keighley Central, where the abuse took place, has admitted that some members of the Muslim community felt 'it takes two to tango' and that the girl may have 'played her part'. However, he says that they now believe justice has been done after the twelve men of Pakistani origin were jailed today at Bradford Crown Court.
But Ringleader Ahmed Al-Choudhury who facilitated most of the offences is believed to now be living in Bangladesh after fleeing at the beginning of the investigation in 2012. Pictured are (left to right, from top) Tanqueer Hussain, 23, who was jailed for 13 years, Bilal Ziarab, jailed for 12 years, Nasir Khan, 22, jailed for 13, and Yasser Kaibir, jailed for 15. On the next row are Zain Ali, 20, who was sent to a young offenders institution for eight years, Mohammed Akram, 63, jailed for five years, Khalid Mahood, given the longest sentence of 17 years, and Hussain Sardar, given six years in a young offenders institution. On the bottom row are Israr Ali, sentenced to three and a half years as a young offender, Faisal Khan, 27, and Saqib Younis, both jailed for 13, and Sufyan Ziarab, jailed for 15 years.