following in the way of the first Islamic jihad terrorist, Mohamed, who said:
"We shall cast terror into the hearts of those who disbelieve." koran 3:151 
It's like I said, Russia fights islamonazism at home and in areas outside of Russia purely from a point of self interest, not because it differs with it philosophically. Putin and the rest are more than content in fomenting it at the West's expense in keeping it off balance.
RUSSIA: HAMAS AND HEZBOLLAH ARE DEMOCRATIC, NOT TERRORISTS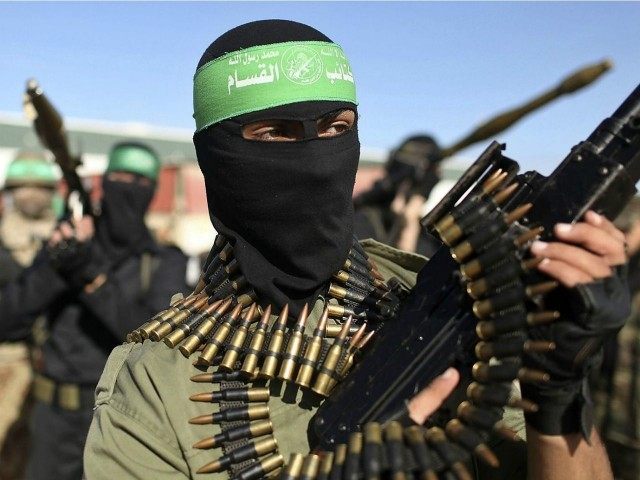 REUTERS/MOHAMMED SALEM/FILES
In contrast to the United States, the Russian regime of Vladimir Putin does not see Hamas and Hezbollah as genocidal terrorist organizations bent on a second holocaust, but as democratic and "legitimate societal-political forces" that they can get along with.
On Monday, the Moscow Times reported the following:
Russia does not consider Hezbollah a terrorist organization, Russian Deputy Foreign Minister Mikhail Bogdanov told a press conference Sunday, the Interfax news agency reported.

"We maintain contacts and relations with [Hezbollah] because we do not consider them a terrorist organization. They have never committed any terrorist attacks on Russian territory," Bogdanov was cited as saying.

Bogdanov said Hezbollah and Hamas — the main Palestinian armed resistance group — had both been democratically elected and were "legitimate societal-political forces."

However, both groups have been blacklisted by the United States as terrorist organizations.

"The Americans consider Hamas a terrorist organization. But we don't agree, because they [represent] an integral part of Palestinian society," Bogdanov was cited as saying in the report.
Both organizations hold onto power at gunpoint and have been very vocal about their desire to destroy America and kill all Jews.