Disgusting.
Round em up, and kick these 7th century throwbacks out of the country, the rest, put them on public service duty, like washing out public latrines.
TERRORIST FLAGS OUTSIDE DOWNING STREET, PALESTINIAN PROTESTERS GET VIOLENT, ARRESTS MADE, MEDIA SILENT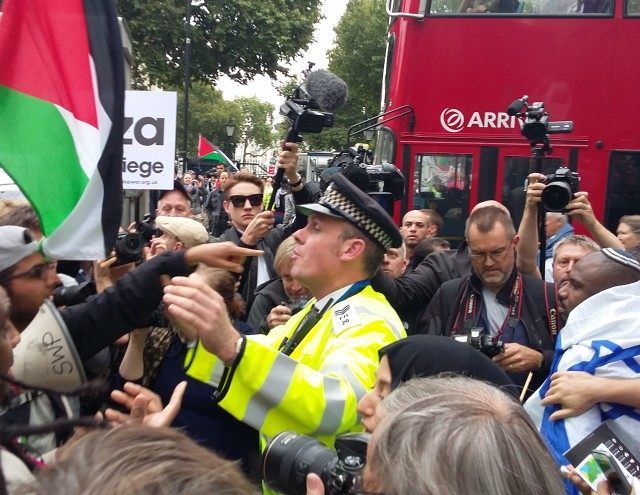 Liam Deacon / Breitbart London
LONDON, United Kingdom – Today, outside the gates of the Prime Minister's residence at 10 Downing Street, the flags of terrorist groups Hezbollah and Hamas were flying proudly beside those of Britain's labour unions and the Socialist Workers Party. The pro-Palestinian and pro-terrorist rally called in protest of the presence of Israeli Prime Minister Benjamin Netanyahu turned violent, with cars coming under attack and several arrests made.
The Prime Minister of Israel is scheduled to arrive in the UK tonight for a series of meetings with the British government. In protest of the visit, the Socialist Workers Party, Stop the War Coalition, a number of trades unions and Anti-Israel interest groups organised the demonstration which attracted around 1000 people. Several hundred pro-Israel protesters there to meet them.