UKIP deserves to be heading the government, or at least sharing governmental responsibilities, they're the closet thing to Thatcherism the Brits have.
TALKING TOUGH: UK URGES EUROPE TO DO MORE TO STEM ASYLUM SEEKER INVASION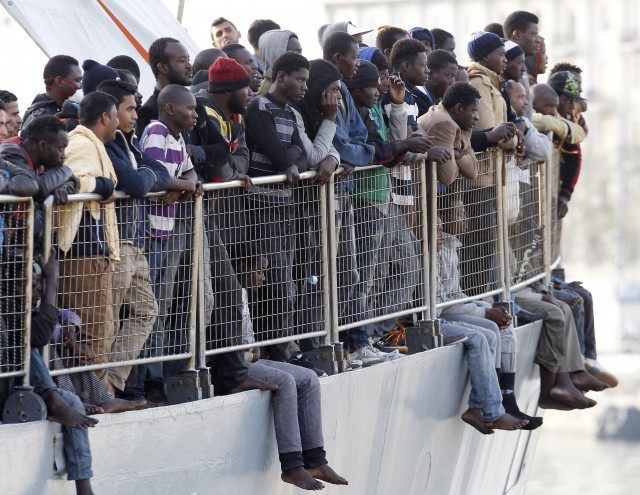 The Associated Press
Go home. These are two simple words UK Prime Minister David Cameron would like African immigrants flooding across the Mediterranean to hear more often. Even once would be enough.
In a speech to the Globsec security conference in Bratislava, Slovakia, Mr Cameron insisted Friday that schemes to settle people seeking a better life in Europe would not "solve the problem." Instead he urged EU leaders to work more closely with governments in Africa to try to stop economic migrants setting sail in the first place and those found to have made crossings should be "returned safely".
"We won't resolve this crisis unless we do more to stop these people leaving their countries in the first place; until we break the link between boarding a boat and settling in Europe," he said.
Mr Cameron's comments came on the same day Downing Street announced an expansion in a programme to accept vulnerable refugees including torture victims from Syria in the UK. Sources quoted by the Daily Express said the measure would mean hundreds more refugees settling in Britain over the next two years.