Let me get this straight. The perps are in the country to escape persecution, but deem it ok to go ahead and violate another human being by raping him? Just who are these jokesters trying to fool. Apparently Swedish authorities who already state that they try and take into ethnic/religious considerations when finding housing for these people.
Normal folks would assume that the people asking for asylum and refugee status would be so grateful to the host country that they would forgo any kind of violence, let alone rape and other kinds of thuggery, out of respect for those hosting them.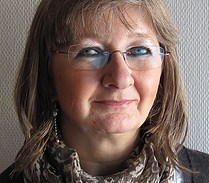 Inga-Lis Adervall Åström: I can't say anything, that would be telling
Two arrested for asylum home male gang rape
Published: 20 Apr 12 14:58 CET |
Police on Wednesday arrested two men in connection to a suspected gang rape of a 20-year-old man, carried out by three other men, in a home for asylum seekers in northern Sweden. 
"All I can say is that they are all between 18 and 20, apart from one of the suspects who is under 18," said Inga-Lis Adervall Åström, prosecutor at the Umeå prosecution chamber to local paper Norrländska Socialdemokraten (NSD).
Adervall Åström was unwilling to elaborate on the case or even confirm the sex of those involved due to the delicate nature of the on-going investigation.
According to the paper, the suspected rape took place in a flat in one of the apartment buildings that the Swedish Migration Board (Migrationsverket) rents house asylum seekers.
The berths in the apartments are divided into two asylum seekers per room, meaning that a three bedroom flat could house up to six asylum seekers of different nationalities and backgrounds.
The paper reports that there are five names on the door of the flat in question, which has been cordoned off by police.
The incident is said to have occurred in the early hours between Tuesday and Wednesday and according to a newspaper source, the attack could have been triggered by ethnic or religious motives.