Just another one bites the Saudi dust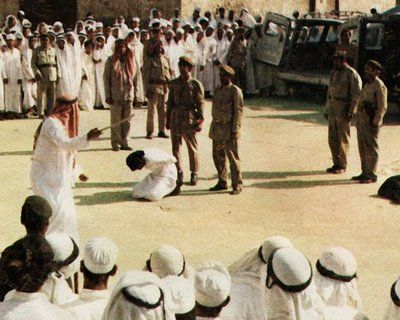 Saudi beheads man for murder
RIYADH
: A Saudi man was beheaded on Wednesday by the sword in Riyadh for murder, the interior ministry said.
Salman al-Ghamedi was found guilty of stabbing to death another Saudi, Ahmed al-Qahtani, following a dispute, the ministry said in a statement carried by SPA state news agency.
The beheading brings to 76 the number of executions in Saudi Arabia this year, based on an AFP count.
In September, Amnesty International called on the ultra-conservative Muslim kingdom where 140 people were on death row to establish an "immediate moratorium on executions."
Note: Achive photo