There isn't a link to the actual picture posted by the Christian Egyptian, so the Tundra Tabloids offers this one in its place. KGS
H/T: A.Millar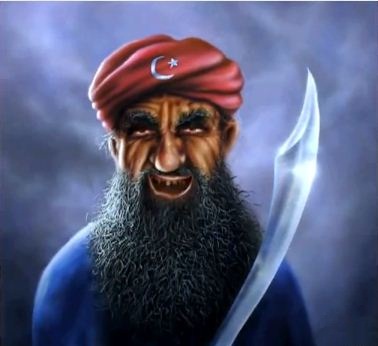 Just feel the rage!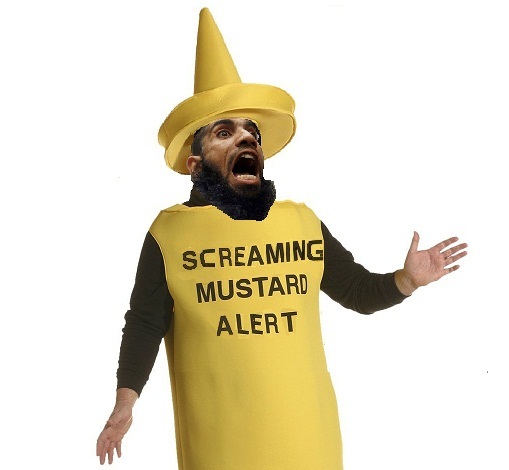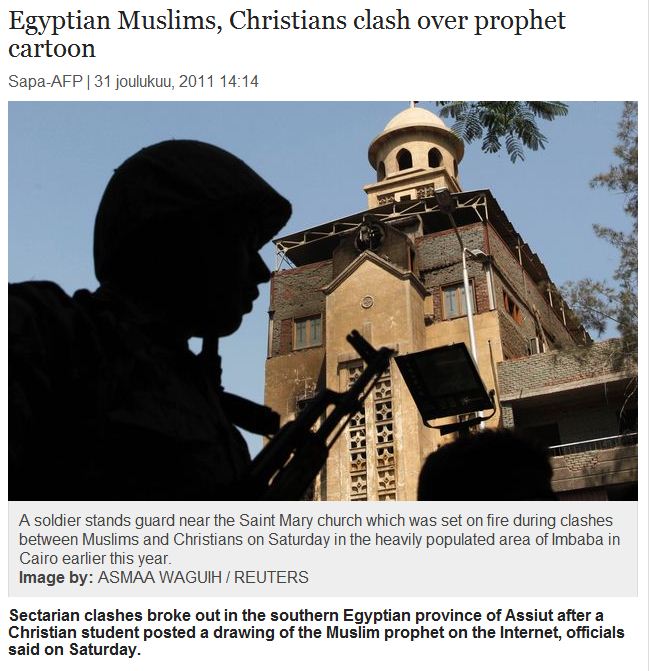 The clashes, which spread to three villages, saw several Christian homes burned and left five police officers injured, a security official told AFP.
On Thursday, dozens of Muslims tried to storm the home of the Christian student after the drawing appeared online.
Police were called to the scene, arrested the student and formed a cordon around the house to prevent clashes, Assiut governor Abdelrahim Borei said.
But on Friday, a group of Muslims set fire to a shop owned by the student's father in a nearby village and another group burned Christian homes in another neighbouring village and clashed with its residents.
Borei has called for an emergency meeting with political and church officials as well as with recently elected MPs and members of ultra-conservative Salafi Muslim groups to try to defuse tensions.