Who in turn looked to Mohamed as a role for themselves.
And Finnish bishops heap praises upon the Muslim Brotherhood as  real "democrats".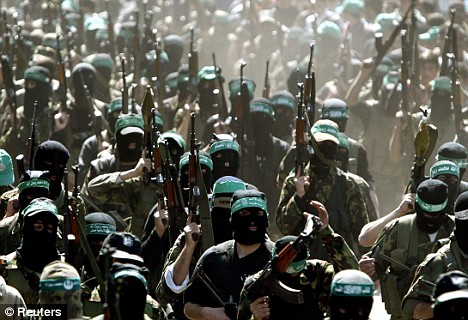 Muslim Brotherhood: Hamas is our role model 
Hamas PM Ismail Haniyeh meets with Brotherhood leader in Cairo, says ties between the two groups threaten 'Israeli entity'
Gaza's Egypt Monday on his first trip outside the blockaded territory since the Islamists overran it in 2007, saying his meeting with his Islamic ideological mentors threatens Ismail Haniyeh discussed Mideast politics with the leader of Egypt's Muslim Brotherhood, which has emerged as the biggest winner in the first parliamentary elections in post-uprising Egypt, capturing nearly half of the seats so far.
NOTE: Here's pictures of Hamas (Muslim Brotherhood democrats) shoving Fattah members from the roof of a tall building after taking over Gaza from the P.A.